An Ideal Product for Your Home
DuraCeramic is inspired by nature and designed for your life. These floors are strikingly realistic and extremely practical with all the benefits of modern technology and innovation. DuraCeramic tiles are an ideal product choice for contemporary or traditional style homes, active households or quiet ones and for the young and old alike.
Kitchens, bathrooms, laundry rooms, basements and activity rooms are perfect places for resilient. Moisture resistant, warm to the touch, easy to maintain, easier on the body joints than ceramic or stone, a DuraCeramic floor will have your friends asking where they can get theirs. And they absorb sound, so there is no noisy reverberation when you walk through your home.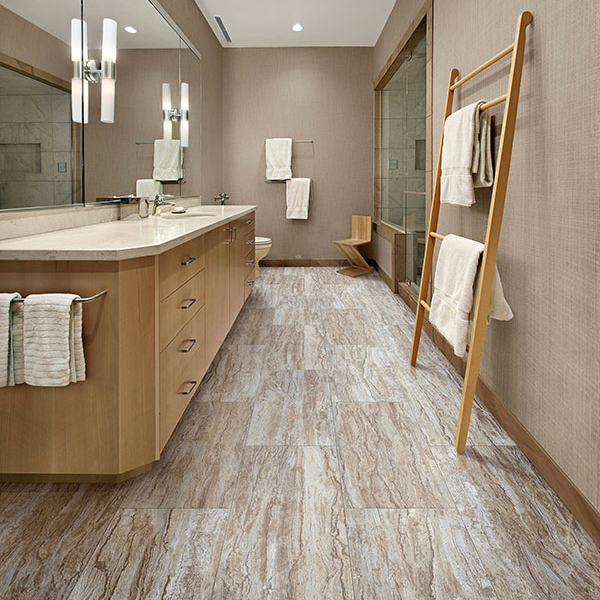 DuraCermatic tiles offer the following benefits in comparison to traditional tiles:
Not prone to fracture
Does not attract dirt and grime
Easy to clean and maintain
Warm to the touch
Easy and quick installation
An Innovative Solution
If you are want to learn more about our products and services, give us a call today at 410.721.4747. Free estimates are available!